Stephen J. Mariano, Ph.D.
The DEAN
Last updated: 06 Sep. 2019 10:15
Buongiorno Friends, Allied and Partner Colleagues, Anciens, and perhaps most importantly current, and future NATO Defense College (NDC) Course Members!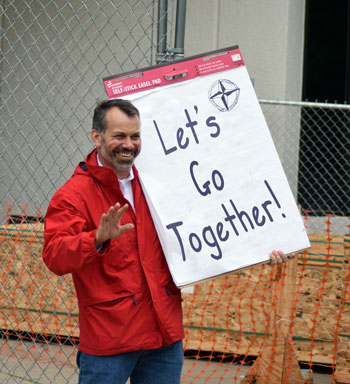 Hard to believe that it's been almost 8 months since the College welcomed me to Rome but I am just as excited today as the day I arrived – actually, more excited! Over the past "semester" we celebrated NATO's 70th Anniversary, graduated five Modular Short Courses, Regional Course 21 and Senior Course 134 as well as executed excellent senior leader courses like the Senior Executive Regional Course and the General, Flag Officer and Ambassador Course. We've hosted dozens of NATO and Partner Nation delegations and sponsored several conferences that explored everything from nuclear deterrence to post-Brussels Summit progress. Personally, I enjoyed travelling with the Senior Course on two field studies and getting reacquainted with former colleagues at the NATO Headquarters. We also produced a Strategic Plan and began a thorough analysis of our policies and procedures. We're welcoming nine new faculty advisors and have turned over a number of staff positions, all while maintaining the high standards everyone has come to expect from the College. We even had a little fun along the way. The entire team should be extremely proud of these and many other accomplishments.
In the meantime, we're excited to have Senior Course 135 and Regional Course 22 on-board and have a great line up of lectures, exercises, events, and conferences over the next 6 months. We hope to see you when we are out on Field Studies, in Brussels, or here at the College in Rome. Especially, we would particularly enjoy seeing all our alumni at the Anciens Seminar on October 17-18 and look forward to reconvening the Academic Advisory Board in the coming months.
Thanks for all your support – past, present, and future – we couldn't do our job without it. Please let us know if we can assist you in some way. "For Unity We Strive" is the official English translation of the College's Latin motto, "Unitatem Alentes," but for new course members I'd like to unofficially retranslate it as
Best Regards,
Stephen