Study Projects
10 Sep. 2009
|
Last updated: 10 Sep. 2009 00:00
The Committee is at the heart of the Senior Course and the most important output of each Committee is the Study Project.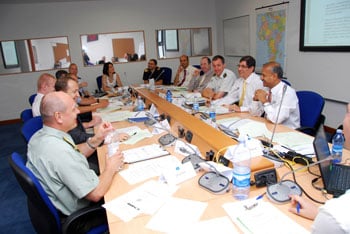 The Study Project has two key elements. It is :
A process designed to improve your consensus-building and research skills,
An effort – within the acknowledged limitations of the Committee process – to produce a quality research paper.
The topics, selected by the Committees, address issues of importance for the Alliance. The Study Project is delivered in 2 parts: a Paper and a Presentation.
The best of the Study Project Papers are forwarded to the Chairman of the Military Committee (CMC) to inform debate in HQ NATO. In addition those Papers assessed to be of sufficient quality will be available on the NDC Web.