NRCC-16 Graduation Ceremony
02 Dec. 2016
|
Last updated: 02 Dec. 2016 19:39
On 2 December 2016, the graduation ceremony for the sixteenth NATO Regional Cooperation Course (NRCC-16) took place at the NDC.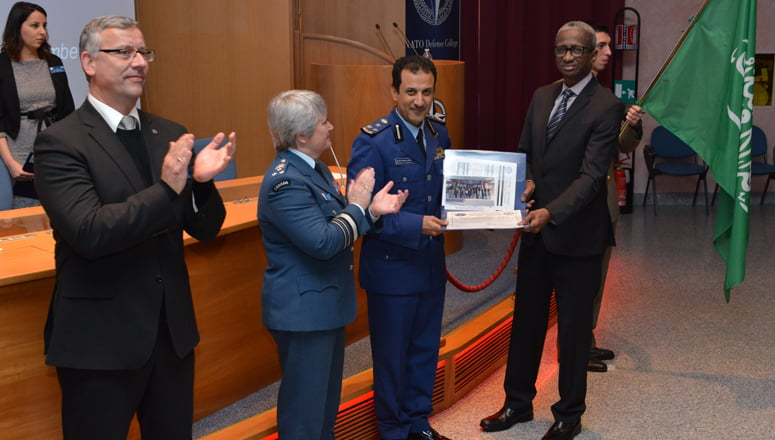 Dignitaries and representatives of the diplomatic community in Rome, NDC leadership and staff were present to witness the conferment of Course Members' diplomas by the Commandant LtGen Chris T. Whitecross (CAN F), the Dean BGen (ret.) František Mičánek (CZE), and the Director of the Middle East Faculty Col Filippo Bonsignore (ITA A).
With the new Commandant presiding over the NRCC graduation ceremony for the first time, the graduation lecture was delivered by H.E. Mr Diallo Mamadou Bathia, Mauritanian Minister of Defence.
The overall aim of the NRCC is to enhance cultural awareness within NATO nations and between the Alliance and its partners. With as many as 34 of the Course Members representing countries in the Istanbul Cooperation Initiative, the Mediterranean Dialogue and the Partnership for Peace, as well as Global Partner countries, NRCC attendance shows a very positive trend in terms of the Course's inclusiveness.