Senior Course 129 Regional Approaches and PfP field study: Slovakia
12 Dec. 2016
|
Last updated: 19 Dec. 2016 15:06
SC 129's third Field Study continued on 8 December 2016 in Bratislava, with the programme prepared by the Slovak Ministry of Defence.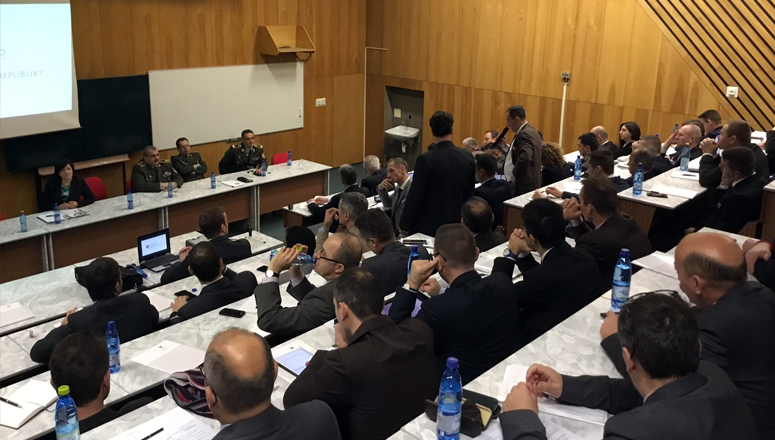 After a welcome from Mr Oleg Havasi, Director of International Relations at the Ministry of Defence, Mr Manuel Korcek, Director of Security Policy at the Ministry of Foreign Affairs, offered the group a Slovak perspective on how European and global security issues have evolved in the 23 years since the country's independence.
Director-General Colonel Tibor Kralik of the Ministry of Defence, an Ancien of the NDC, explained the 2016 White Paper on the defence of Slovakia. Referring to the current Slovak Government's 2016-2020 Manifesto, he also gave a broader picture of work currently under way.
Brigadier General Ivan Pach, Chief of Strategic Planning of the General Staff, elaborated further on the current and probable future composition of the Slovak Armed Forces, taking into account contributions to multinational operations and missions as well as provision for training and exercises.
The final briefing was by Mr Rudolf Sulik, Head of the Secretariat for Slovakia's current EU Presidency, who spoke about ongoing concerns in Common Security and Defence Policy.