SC 129 Regional Approaches and PfP field study: Hungary
13 Dec. 2016
|
Last updated: 19 Dec. 2016 15:06
On 8 December 2016, Senior Course 129's Field Study visit to Hungary commenced with an evening reception hosted by the Ministry of Defence at the Stefania Palace in Budapest.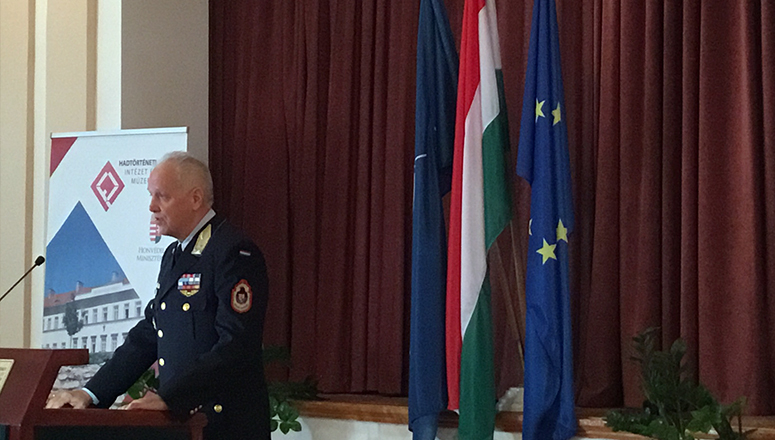 The following morning, a series of comprehensive briefings began with an opening address by NDC Ancien Colonel Laszlo Garas, Commander of the NATO Force Integration Unit (NFIU) in Hungary.
Mr Sandor Nyiri, Deputy Department Head at the Ministry of Foreign Affairs and Trade, spoke about Hungarian foreign policy and current security concerns in Europe, especially as a result of developments in Ukraine. Mr Nyiri also analysed Hungary's contribution to the fight against terrorism and its policies on irregular migration flows towards Europe.
Lieutenant Colonel Gergely Czukor, from the Hungarian National Police Headquarters, further developed the subject of Hungary's response to the European migration crisis. He explained the work of the Temporary Border Policing Coordination Centre, as well as the National Coordination Centre established in 2015.
Colonel Laszlo Garas again took the floor, speaking about the role of NFIUs within the framework of the Readiness Action Plan (RAP).
SC 129 then had the privilege of being addressed by Lieutenant General Zoltan Orosz, PhD, Deputy Chief of Defence of the Hungarian Defence Forces, who explained the strategic background to Hungary's defence. LtGen Orosz also spoke about Hungarian participation in international missions and operations, as well as international and regional cooperation in defence and related matters.