NDC hosts the NATO Executive Development Programme
13 Jan. 2017
|
Last updated: 05 Jan. 2017 09:15
The NATO Defense College was honoured to host the members of the NATO Executive Development Programme (NEDP-8), a prestigious course with which the College has been proudly associated since 2009, in Rome during the first month of 2017.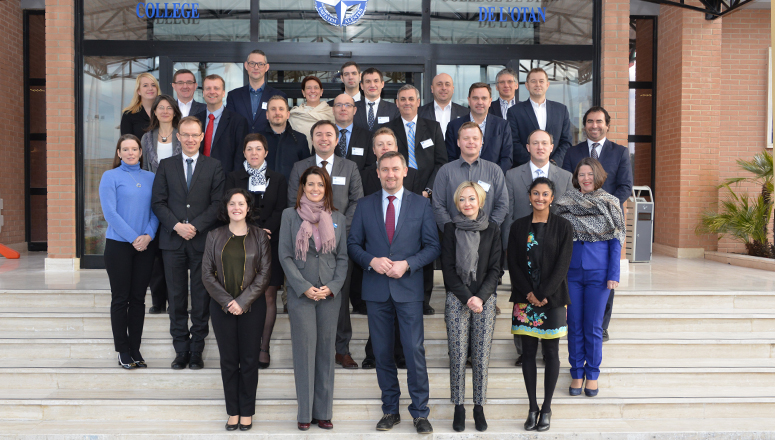 The nine month-long professional development programme has been specifically designed for NATO civilians at mid-management levels working in the main NATO commands. The aim of the programme is to develop a network of talented civilians drawn from across the Alliance, as well as to give insight into a rapidly changing world.
The NATO Executive Development Programme is based on a series of residential modules hosted by the NATO Defense College ('Know the World'), Allied Command Transformation ('Know the Future'), and NATO headquarters. During the course, participants have attended a variety of lectures with Senior Course 129, including the Q&A sessions, as well as discussions over the main issues.
In addition to this, participants have engaged in weekly distance learning modules, which cover a wide range of topics, such as leadership, human resources management, financial resource management, change management and more.