New NDC Publication: Vox Collegii Magazine Volume XIV
17 Feb. 2017
|
Last updated: 10 Oct. 2017 13:26
Vox Collegii Magazine Volume XIV, by the NATO Defense College.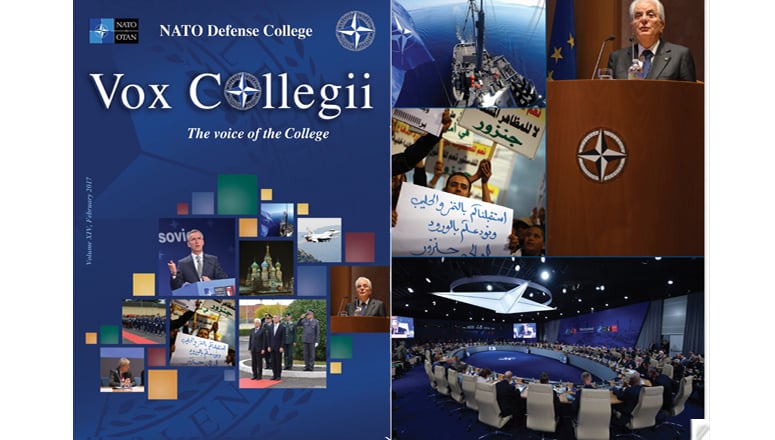 Dear Readers,
NATO Defense College proudly announces the new issue of Vox Collegii.
In the first article of this edition you will find an analysis of NATO's adaptation measures in response to Russia's behaviour on the international scene. The author examines the initiatives taken at the Warsaw Summit in July 2016 to deal with the changed security environment.
The second article explains NATO's new maritime mission in the Mediterranean Sea, Operation Sea Guardian, outlining its genesis and its cooperation with the EU mission. By including the operation within the Alliance's Maritime Strategy, the article assesses expectations, prospects for success, pending issues and the areas in which the operation will be a test case for the Alliance.
In the third article, the author investigates the main elements of the Libyan crisis in 2011, and how the EU intervened in the areas concerned. The second part of the article deals with the institutional problems of intergovernmental decision-making in EU security and defence policy. Finally, it focuses on CSDP's main operational and strategic shortfalls for tackling high-intensity military crises.
Furthermore, you will find a special piece on the anniversary celebrations held on October 2016.
We trust you will enjoy this edition of Vox Collegii,