NDC Outreach to Kosovo
27 Feb. 2017
|
Last updated: 27 Feb. 2017 10:06
From 22 to 24 February 2017, the NDC Research Division, in cooperation with the Atlantic Council of Albania (ACA), organized an academic public lecture series for Kosovo youth and security professionals in Pristina addressing "NATO and the Future of Euro-Atlantic Security."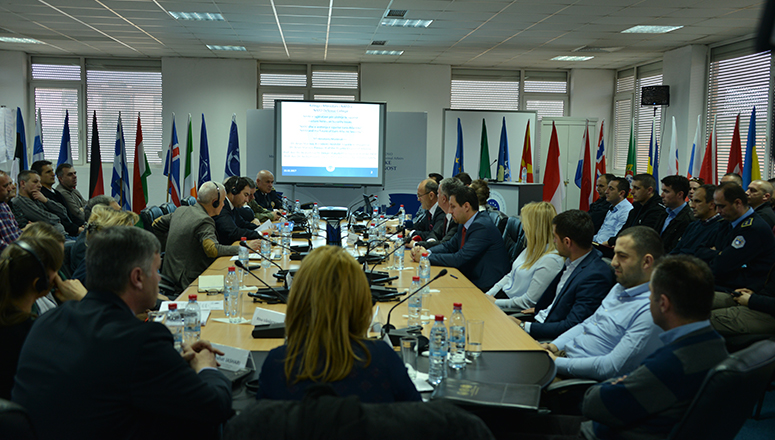 Following an office call at the invitation of KFOR Commander, Major General Giovanni Fungo (ITA A), Dr Brooke Smith-Windsor (NDC) joined his co-chair of the event, Dr Arian Starova (President of ACA) at the Kosovo Academy of Public Safety. They were warmly welcomed by the Academy's Director General, Ismail Smakiqi; its Dean, Professor Bejtush Gashi; and by the Kosovo Deputy Minister of Internal Affairs, Valdet Hoxha.
The lectures, for over 100 police cadets and members of the Kosovo Security Force, covered a wide range of topics ranging from the history and process of NATO enlargement, European security and defence integration, as well as NATO and the Muslim world. Similar lectures followed at UBT University and the State University of Pristina, where Bachelor and Master students of political science, law and international relations posed a variety of questions on the history of NATO and the political and military-technical aspects of NATO partnership and membership. Much of the discussion focussed on lessons to be learned from Albania's accession to NATO, and the Alliance's role alongside the European Union as a pacifier on the European continent.