Modular Short Course 130-1
03 Mar. 2017
|
Last updated: 03 Mar. 2017 15:08
During the last week of February 2017, the NATO Defense College hosted Modular Short Course (MSC) 130-1 with the aim of providing NATO officers and officials with a high-level and thematic approach to The Global Security Environment.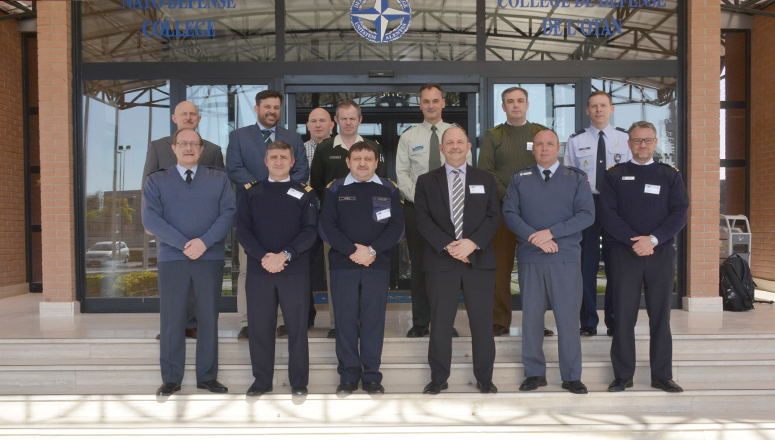 MSC 130-1 was composed of 12 participants from 8 different NATO countries. This course gave attendees the opportunity to follow one of the Study Periods in the Senior Course (SC) curriculum.
The group attended lectures on: The Significance of Economics for Security and Stability, Strategic Thinking, Global Systemic Risk, The Evolution of International Law and Ethics in Modern Warfare and The International System and Schools of Thought. Participants also had the opportunity to work and interact with SC 130 Course Members.