An Albanian Armed Forces Academy (AAFA) delegation visits the NDC
11 Apr. 2017
|
Last updated: 11 Apr. 2017 17:02
On 11th April 2017, the NATO Defense College welcomed a delegation from the Albanian Armed Forces Academy (AAFA).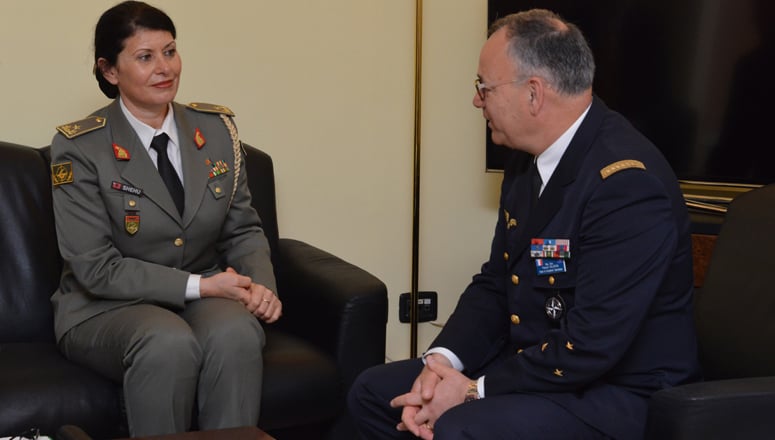 The group of 22 participants was headed by BGen Manushaqe Shehu, Commander Training and Doctrine (TRADOC). Escorted by Col Ylli Pulaj, Albanian Military Attaché, the visitors were welcomed by the Head of the Academic Operations Division Major General Pascal Valentin (FRA F).
After an introduction on the NDC's general organization and activities by the Head of the NDC Research Division Dr Jeffrey A. Larsen (USA C), the group attended the daily Senior Course lecture on NATO's Crisis Management, by Mr Jean-Dominique Dulière, and the subsequent discussion.
The visit was part of the Academy's Senior Officers Course, designed to develop informed, effective and professionally competent lieutenant colonels for leadership positions in the Albanian Armed Forces.