SC130 Field study II: The Transatlantic Link, Washington D.C.
10 May. 2017
|
Last updated: 11 May. 2017 19:11
The next main stop on SC 130's Transatlantic Link Field Study was Washington, D.C. After an interesting tour of the Pentagon and the United States Department of Defense, BG G. Olson, the Marine Corps representative to the QDR (Quadrennial Defense Review), welcomed the Senior Course in the facilities of the Joint Base Myer-Henderson Hall and gave some information about the Marine Corps, with details of organization, training and equipment. BG Wood, an Air Force Flag Officer of the Joint Staff as the Deputy Director for Pol-Mil Affairs Europe, NATO and Russia, then took the floor to explain the upper level structures and processes of the US Defense and Military. Like the previous speaker, he was willing to answer questions about the American perspective on topics that were discussed earlier in the course.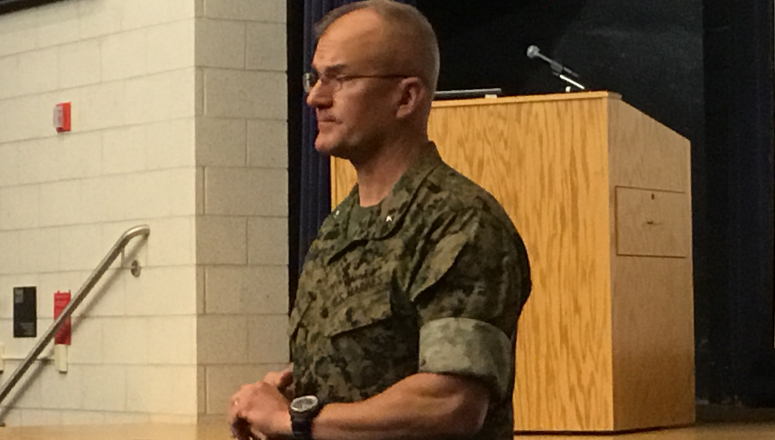 The SC then moved to the Congressional Auditorium of the Capitol Building, where Course Members were briefed by Mrs Barbara Bavis about the Library of Congress and the Law Library in particular. The speaker offered interesting advice about research opportunities offered by the online service. She was followed by Mr Oleszek from the Congressional Research Service, who explained the political system of the United States, focusing especially on Congress and its organization. Finally, Mr Pat Towell offered a detailed explanation of how Congress works and its interface with Defense.