Modular Short Course 4 of Senior Course 130
26 May. 2017
|
Last updated: 26 May. 2017 14:14
This week, the NDC hosted Modular Short Course (MSC) 130-4, entitled "Global Security Challenges", in conjunction with Senior Course (SC) 130.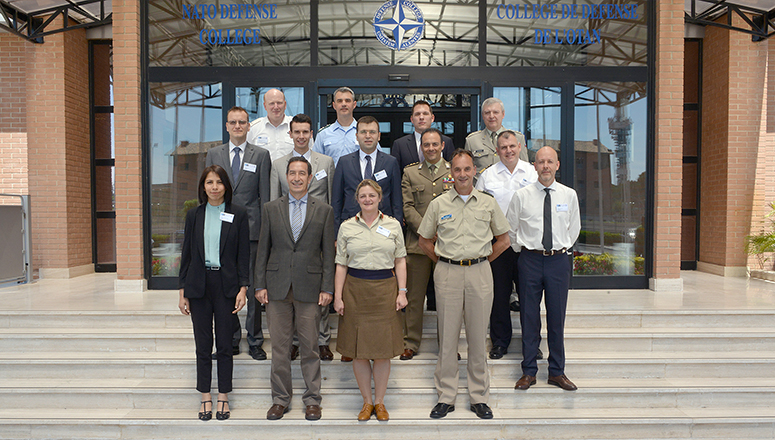 MSC 130-4 was attended by 13 participants from 9 different NATO countries. The course is designed to analyse global security challenges and possible implications for NATO.
In addition, participants were able to appreciate the importance of the Alliance's contribution to security and the role and key features of NATO, including its organization, policies and activities by listening to lectures on "Water, Food and Climate Change" by Col (ret) Robert COLELLA (USA); "Energy Security" by Prof Aleh CHERP (BLR, SWE) and Mr Julijus GRUBLIAUSKAS (LTU-NATO); as well as on the "Security Perspectives of Demographic Trends" by Prof Dr Gunnar HEINSOHN (DEU); "Terrorism and Organized Crime" by Dr Christina SCHORI-LIANG (USA) and Col Jean-Philippe REILAND (FRA); and a final presentation on "Weapons of Mass Destruction – Proliferation and Arms Control" by Prof Dr Holger MEY (DEU) and Mr Edmund WHITESIDE (CAN).