Lecture of Opportunity by the Estonian Minister of Defence
30 May. 2017
|
Last updated: 30 May. 2017 17:03
On 30 May the Estonian Minister of Defence, Mr Margus Tsahkna, gave Senior Course 130 and all NDC Faculty and staff a Lecture of Opportunity on the topic of European Security Challenges on Europe's Eastern and Southern flanks.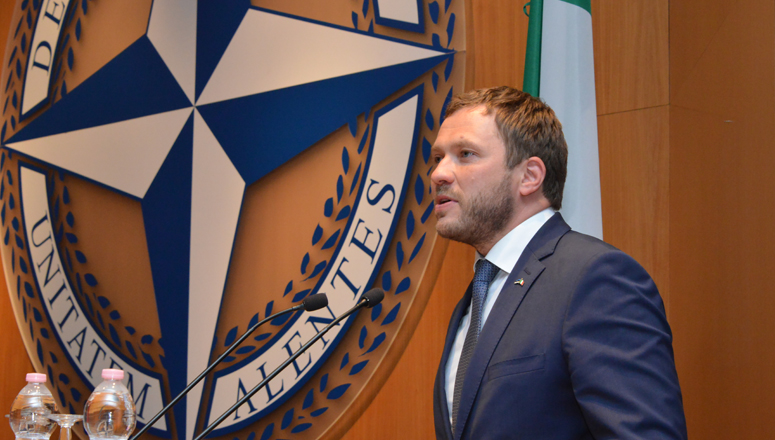 Minister Tsanhka fully supports the "burden-sharing" policy endorsed by the recent meeting of NATO Head of State and Government in Brussels. In addition, a progressive increase in defence expenditure has to be bolstered by judicious and effective NATO StratCom.
Margus Tsahkna has been the Minister of Defence of the Republic of Estonia since 23 November 23 2016. He has been the Chairman of Pro Patria and Res Publica Union since June 2015. Before, he was Minister of Social Protection of the Republic of Estonia and a member of the XI and XII Riigikogu. He was a member of the parliamentary Monetary and Social Affairs Committee and, in 2011–2014, Chairman of the Social Affairs Committee. In 2011–2014, he was Vice Chairman of the Board of the Estonian Health Insurance Fund and a member of the Board of the Estonian Environmental Investment Centre. In 2003–2007, he served on the Tartu City Council.