Modular Short Course 130-5
09 Jun. 2017
|
Last updated: 09 Jun. 2017 19:47
The week-long Modular Short Course 130-5, entitled "Regional Issues", ended today. It ran in conjunction with Senior Course 130 and is part of the NDC's educational mission.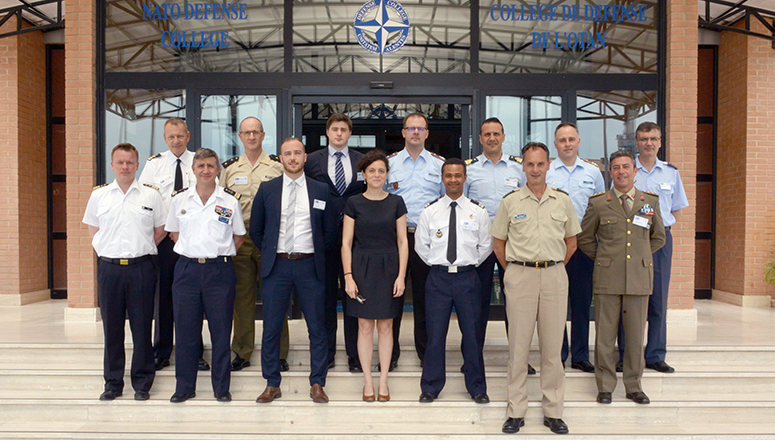 The course is designed to present an overview of the geopolitical importance of certain selected regions of the world, and key political, military, social and economic trends.
The MSC was attended by 13 participants from 6 different NATO countries, who had the opportunity to follow important lectures on:
"Israel and the Palestinians", by Ambassador Yossi Amrani (ISR) and Dr Yaser Alashqar (IRL ); "North Africa", by Prof. Mustapha Benchenane (FRA) and Dr Pierre Razoux (FRA); "Sub-Saharan Africa", by Dr Sonia Le Gouriellec (FRA) and Dr Greg MILLS (ZAF); "The Western Balkans", by Mr Gerald Knaus (AUT); and "The Middle East and Iran", by Prof. George Joffé (GBR) and Dr Nicola Pedde (ITA).