Academic Advisory Board Meeting
09 Jun. 2017
|
Last updated: 09 Jun. 2017 19:45
The 47th meeting of the Academic Advisory Board (AAB) took place at the NDC on Thursday, 8 and Friday, 9 June 2017. The aims of the AAB are to advise the Commandant on ways in which to improve the academic, research and outreach activities of the College, to enhance links with NATO HQ and Allied Command Transformation (ACT), and to ensure that NDC outreach strategies contribute to those of the Alliance.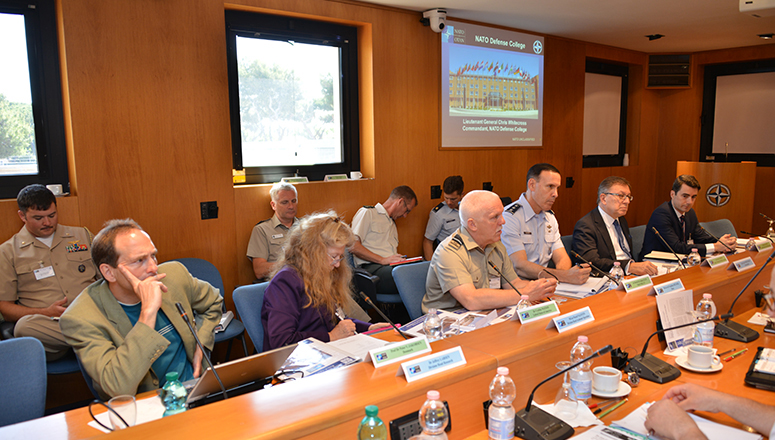 Another fundamental role of the AAB is to review and, where appropriate, update curricula, thus ensuring that the educational process keeps abreast of the challenges facing the Alliance.
Consistent with the AAB's main objective of providing advice of the highest quality to the NDC, it is composed of Commandant LtGen Christine Whitecross and the NDC's Heads of Division, as well as distinguished external experts from the military, the academic world and related fields. On this occasion, the AAB was chaired by the Deputy Chairman Military Committee, LtGen Steven M. Shepro (USA).