Visit to the NDC by Defence Attachés Based in Rome
19 Jun. 2017
|
Last updated: 19 Jun. 2017 17:08
On Monday 19th June 2017, the NATO Defense College welcomed a group of Defence Attachés appointed to foreign Embassies in Italy.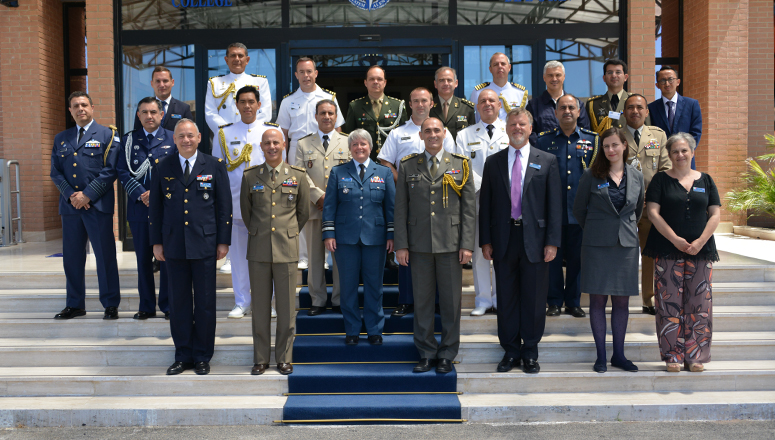 The aim of the visit was to provide the visitors with an overview of the NDC and the Middle East Faculty, to share views and to discuss subjects of mutual interest, including future courses, current and future cooperation.
The visitors were able to attend a Lecture of Opportunity by Mr James Appathurai, Deputy Assistant Secretary General for Political Affairs and Security Policy and the Secretary General's Special Representative for the Caucasus and Central Asia.
In his lecture, Mr Appathurai focused on NATO-Russia relations, the Middle East, EU policy and cyber security.
The group also received a detailed briefing on NATO's political agenda.