The Albanian Armed Forces Academy at the NATO Defense College
14 Oct. 2017
|
Last updated: 14 Oct. 2017 12:53
On 13th October 2017, the NATO Defense College welcomed a delegation from the Albanian Armed Forces Academy (AAFA).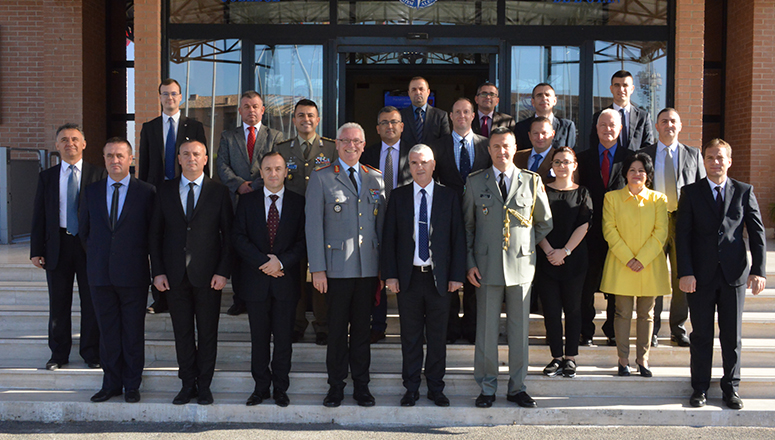 The delegation, led by Colonel Ruzhdi Kuçi, was composed of 21 participants. Accompanying the visitors was Colonel Ylli Pulaj, Defence Attaché of the Albanian Embassy in Rome.
The group was welcomed by BrigGen Heinz-Josef Feldmann (DEU A), Head of the Academic Planning and Policy Division. After an introductory briefing on the NDC's general organization and activities by the Head of the NDC Public Affairs Office, participants were given a guided tour of the College.
Colonel James Huber (USA A), from the Academic Planning and Policy Division, concluded the visit by briefing the delegation on the College's courses and related activities.
The visit was part of the Academy's 9th Course on Security and Defence Studies, preparing senior officers of the Albanian Armed Forces for future responsibilities in high-ranking positions.