Field Studies planning conference
26 Jan. 2018
|
Last updated: 26 Jan. 2018 12:14
On 23rd January 2018, the NATO Defense College hosted 21 National Liaison Officers (NLOs) from the countries that Senior Courses 132 and 133 will be visiting as part of their Field Studies in the coming months. The aim of this Planning Conference is to optimize detailed coordination between the College and the nations concerned with a view to arrangements for all Field Study visits.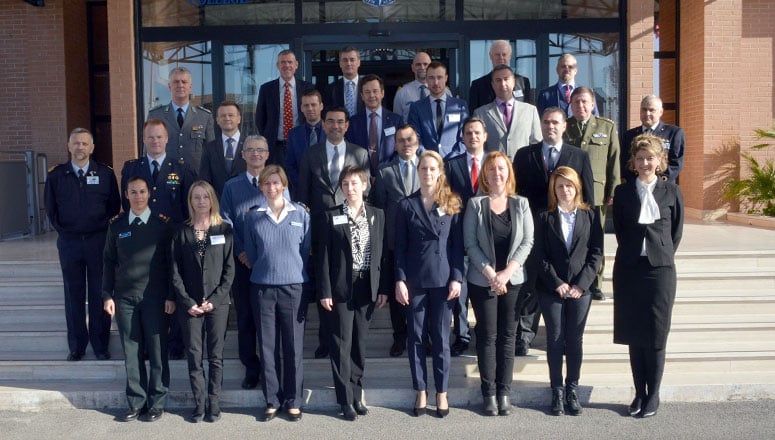 The Field Study programmes are an integral part of the Senior Course curriculum, complementary to in-house lectures and debates. Field Studies allow the SC to be briefed on national perspectives, as well as those of NATO, the United Nations, the European Union, the World Bank, the International Monetary Fund and other international organizations. The visits and briefings enable Course Members to gain detailed insight into foreign and defence policy from a variety of national and regional viewpoints. In the recent past, in conformity with the priority NATO has given to its Outreach activities, Field Studies have included visits to Partner nations.
Upon arrival, NLOs were warmly welcomed by the Dean, BrigGen (ret.) František MIČÁNEK; further addresses were given by BrigGen D. PINCET (FRA F), Director of the Academic Operations Division, and Col Joseph BALERNA (ITA F), Head of the Academic Field Studies Branch.
This productive working session sets the scene for close collaboration between the NDC and the host nations to plan and run the Field Studies in line with NDC academic objectives.