Modular Short Course 132-2, "NATO - Present and Future"
13 Apr. 2018
|
Last updated: 13 Apr. 2018 14:39
During the week of 9-13 April, the NATO Defense College hosted Modular Short Course"(MSC) 132-2 on "NATO – Present and Future".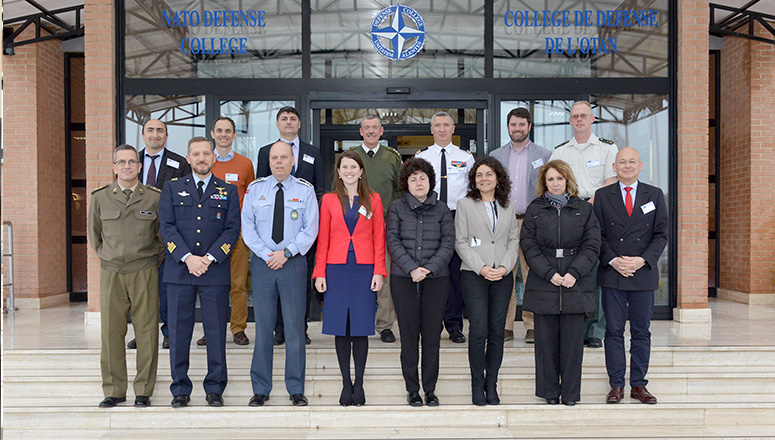 This brief course ran in conjunction with Senior Course 132.
The high-level group had the opportunity to attend many lectures on different topics, such as "NATO in the Post-Cold War Order: Challenges and Implications", "How NATO Works" and "NATO Conventional and Nuclear Deterence", delivered by professionals and expert practitioners. In addition, the attendees participated in a very stimulating Q&A session after each lecture.
MSC 132-2 comprised thirteen military and civilian participants, from ten NATO countries.