NATO Human Factor Medicine, Research Task Group 278 hosted by NDC
19 Jun. 2018
|
Last updated: 19 Jun. 2018 10:01
On 13th-15th June 2018, the NATO Human Factors and Medicine (HFM) Research Task Group (RTG- 278) held their second meeting at the NATO Defense College in Rome.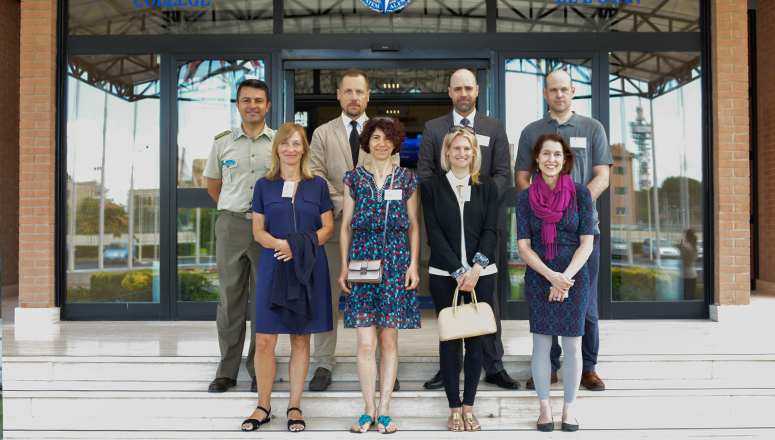 HFM RTG-278 is led by Great Britain, and comprises representatives from Belgium, Bulgaria, Canada, Norway, Romania, Slovenia, Sweden and the United States. This project aims to investigate, identify and capture knowledge, data and gaps regarding: (a) radicalization to violence (otherwise referred to as 'mobilization to violence') in home countries, leading to support for activities and operations by foreign terrorist groups; (b) how to prevent and counter mobilization; and (c) social media as a tool for, as well as to prevent and counter, recruitment and mobilization to violence.
The RTG intends to design and develop a prototype 'Information Repository', which will provide an easily accessible, central 'gateway' to high quality literature, expertise and data that can support practitioners working in this field. The meeting in Rome focused on the content of the Information Repository and development of a tool that can capture relevant literature and provide access to other resources. This activity will make a unique contribution to addressing both defence (military) and security (homeland) requirements. Findings will inform the development of improved indications and warnings, programmes, interventions and courses of action.