Inauguration of the renovated outdoor sport facilities
06 Jul. 2018
|
Last updated: 06 Jul. 2018 13:50
On Wednesday 5 July 2018, the Commandant of the College, LGEN Chris Whitecross, inaugurated the Collegeís renovated outdoor sport facilities with a brief ceremony in the presence of Flag Officers and staff.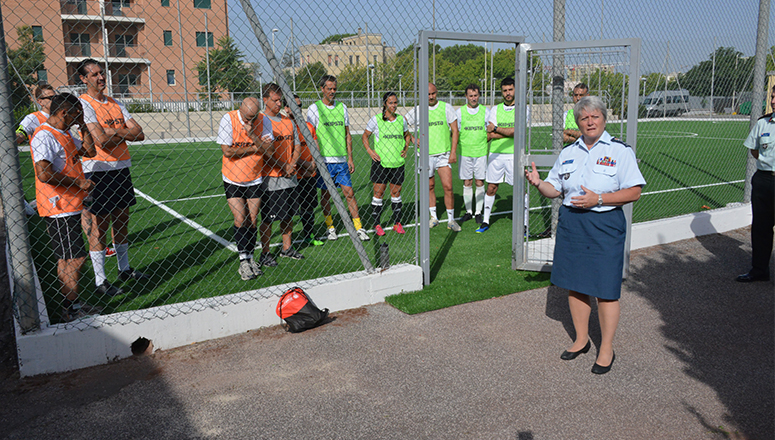 Following the opening of the refurbished gym in January 2018, the NDC has now inaugurated the brand new outdoor sport facilities, made up of a football pitch, as well as tennis and volleyball courts. The Commandant thanked the Management Office, the Host Nation Logistics Branch and the Budget and Finance Branch, expressing her appreciation for the extremely high standards of workmanship ensured by an impressive team effort.
Following the Commandantís remarks, two staff teams marked the occasion by playing a short match on the new football pitch.