SC 133 Transatlantic Link Field Study - Brussels 2nd day: SHAPE
05 Oct. 2018
|
Last updated: 05 Oct. 2018 09:51
Continuing their Field Study I, and following the visits to NATO HQ and the EU, SC 133 visited SHAPE in Mons on the morning of Wednesday 3 October.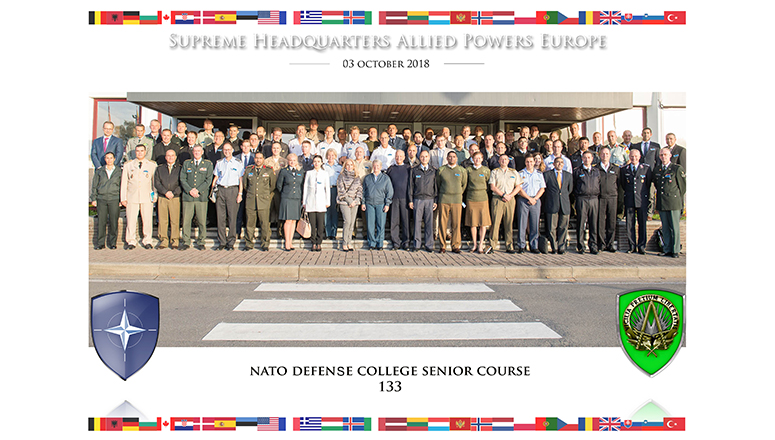 Course Members were welcomed by General Sir James Everard (GBR A), Deputy Supreme Allied Commander Europe (DSACEUR). In his welcoming remarks, the General explained NATO HQ strategic-level priorities – e.g., investment in defence and ability to protect power.
The group had the privilege of an in-depth briefing by the Director of the Comprehensive Crisis and Operations Management Centre (CCOMC), BGen Jasper De Quincey Adams, who spoke about NATO adaptation and current challenges related to the Alliance's deterrence and defence posture.
Major General Alberto Sanz (ESP A) presented a more detailed overview of Alliance organizational adaptation, pointing out that one major challenge for member countries will be ensuring adequate numbers of skilled and trained officers and NCOs.
After a short break, SHAPE Chief Of Staff General Marcus Kneip introduced the Question & Answer session, in which he was joined by General Everard. The session was moderated by NDC Faculty Adviser Capt (N) P. Papler.