Russia seminar
23 Nov. 2018
|
Last updated: 23 Nov. 2018 13:43
On 21st and 22nd November, the NATO Defense College organized a 2-day seminar on Russia: adopting both Russian and Western perspectives, one of the objectives was to explain and analyse Russian perceptions, including threat perceptions, of the main foreign and security policy issues.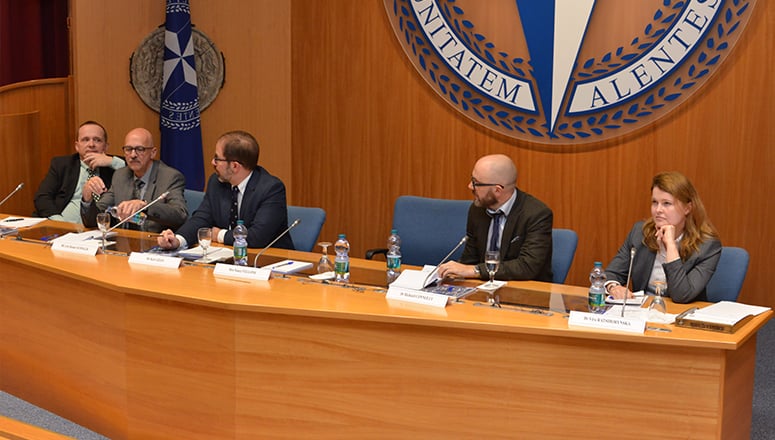 On the first day, the analysis focused on the main issues in Russian foreign policy; the Russian military outlook, as well as future prospects for regional security and stability. In addition, detailed consideration was given to Russia and its major partners, and its relations with neighbouring countries and regional organizations. The Seminar sessions in the auditorium were moderated by Ms Nancy Vellone (ITA, C).
On the second day, participants worked in small groups for detailed discussion on specific topics. Mentored by five subject matter experts, the groups were encouraged to offer practical insights based on their knowledge, experience and research.