Lecture of Opportunity by the Military Representative of Norway to NATO and the EU
11 Jan. 2019
|
Last updated: 17 Dec. 2018 17:23
On 10 January 2019 the Military Representative of Norway to NATO and the EU, Vice Admiral Ketil Olsen, visited the NATO Defense College for a Lecture of Opportunity entitled "The High North Security Dynamics and NATO". His remarks focused on the security challenges in the High North, and NATO's role in this area.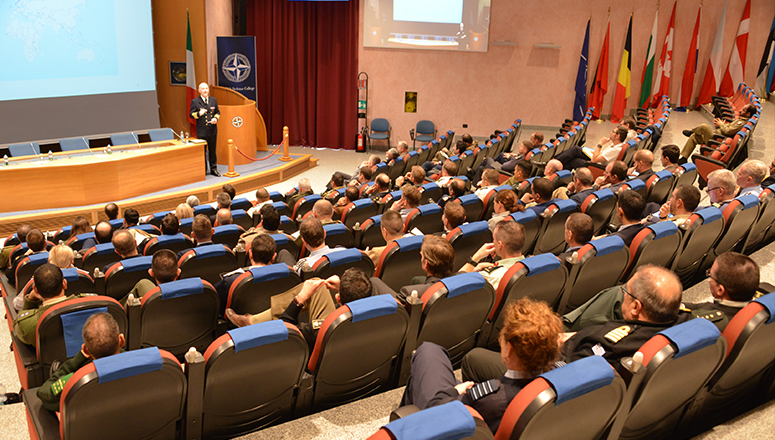 The lecture, attended by Senior Course 133 and MSC 133-4, was followed by a stimulating question and answer session.
VADM Olsen has served as Norway's Military Representative to NATO and the EU since August 2016.