NDC Dean Dr Stephen Mariano's closing remarks at the 19th NATO International Kyiv Week
08 Apr. 2019
|
Last updated: 05 Dec. 2019 14:55
NATO International Kyiv Week 2019 focused on defence and military reform, emphasizing adaptation to NATO values and standards in order to be better prepared for the future. As well as defining the topic, the NDC selected the lecturers from NATO and the nations, ensuring a programme relevant to the region and to a wider audience.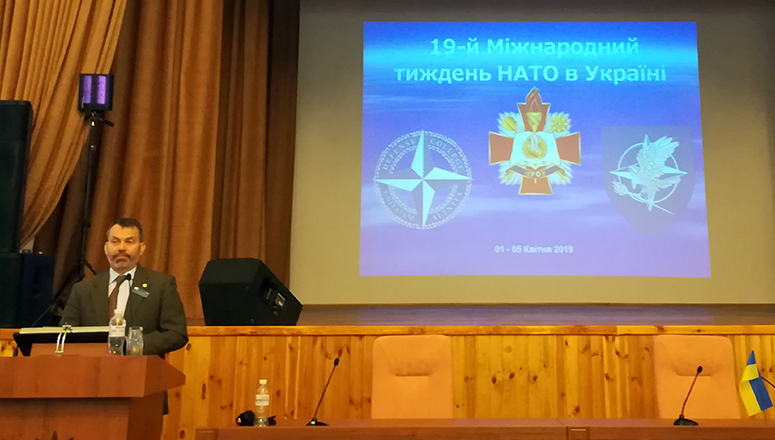 Dr Mariano's closing remarks reviewed the overall importance of education and focused specifically on major topics covered at the International Week: outcomes of the 2018 Brussels Summit; the challenges of hybrid warfare; and the NATO Crisis Management and Operations Planning Process, with specific attention to defence and military transformation. In the second part of the week, there was detailed discussion of how to reform defence logistics and planning, as well as national C2 systems.
NATO International Kyiv Week contributes significantly to ensuring a strong, relevant basis for long-term adaptation. Preparation is now under way for the 2020 edition, which will mark the 20th anniversary of NATO-Ukraine educational cooperation.