New RD Publication: NATO at 70: enter the technological age
06 May. 2019
|
Last updated: 06 May. 2019 10:12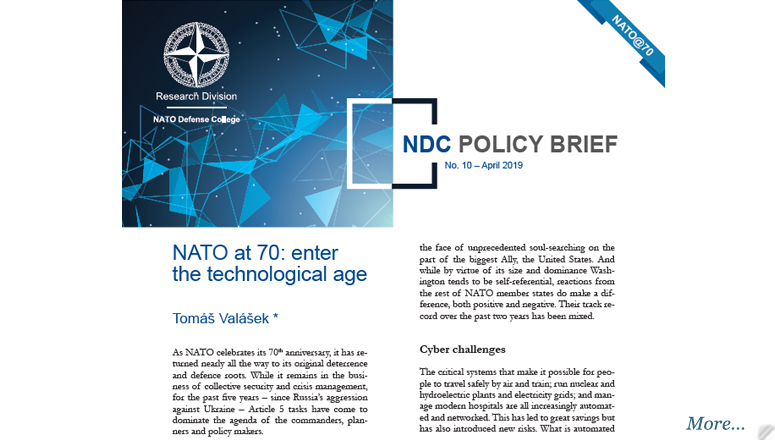 As NATO celebrates its 70th anniversary, it has returned nearly all the way to its original deterrence and defence roots. While it remains in the business of collective security and crisis management, for the past five years – since Russia's aggression against Ukraine – Article 5 tasks have come to dominate the agenda of the commanders, planners and policy makers.
As for the years ahead, the challenges come in three forms. The first is to finish the transition to common defence. 2019 is not 1949; the nature of the technologies that determine winners and losers has changed. And while NATO has adapted admirably in many ways, it has work left to do, particularly in addressing cyber vulnerabilities.
Download the publication to keep reading.
*(back) Director, Carnegie Europe.