SC 134 Transatlantic Link Field Study – SHAPE & the Belgian MOD
09 May. 2019
|
Last updated: 09 May. 2019 13:58
On Wednesday 8 May, SC 134 visited SHAPE and the Belgian Ministry of Defence.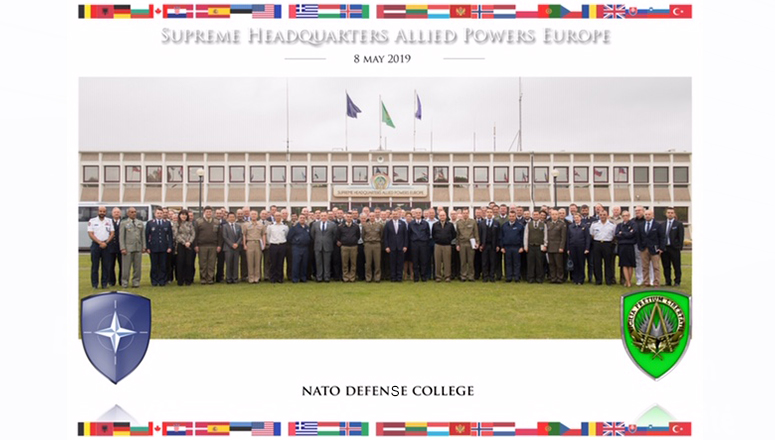 At SHAPE, Vice Chief of Staff LGEN Olivier Rittiman provided welcome remarks, explaining how NATO is adapting to new strategic challenges with a 360-degree approach. BGEN Jasper De Quincey Adams, Director of the Comprenhensive Crisis and Operations Management Centre (CCOMC), then illustrated how NATO conducts its operations and addresses the related challenges. Finally, Project Manager NCS-A MGEN Alfredo Sanz spoke about NATO command structure adaptation.
The last part of the session was dedicated to a very useful Q&A session with Deputy SACEUR General Sir James Everard.
In the afternoon, Course Members were received at the Belgian MOD by MGEN Philippe Boucke, ACOS Strategy from the Belgian Royal Higher Institute for Defence, who spoke about Belgium's international role. Director Security Policy Ambassador Marc Michielsen then illustrated Belgian foreign and defence strategy since World War Two, based on multilateralism, European integration and a rules-based order. The final briefing, about Belgian defence policy, was by Chief Transdepartmental Issues LtCol Geert Schouwaerts.
The closing Q&A period was attended by the Belgian CHOD, General Marc Compernol.