SC 134 Study Project Presentations
15 Jul. 2019
|
Last updated: 12 Jul. 2019 11:14
On 11 and 12 July 2019, Senior Course 134's Study Project (SP) presentations took place at the NATO Defense College (NDC). The event was held in the presence of the Commandant of the NDC, Lieutenant General Chris Whitecross; the Norwegian Military Representative to NATO and the European Union, Vice Admiral Ketil Olsen; and the Director of the NATO Defense College Foundation, Dr Alessandro Politi.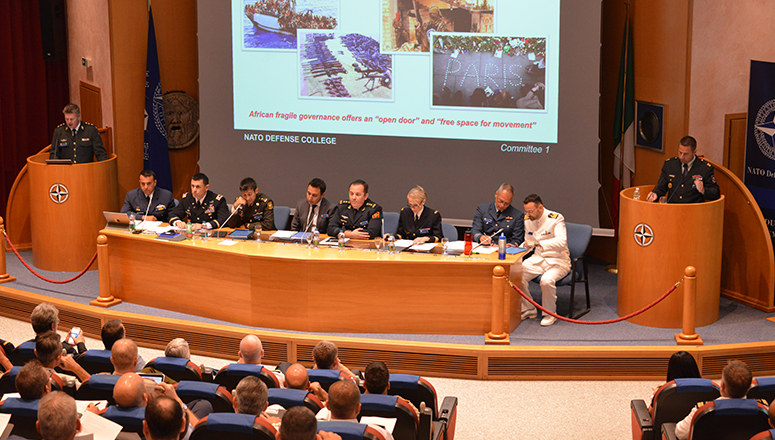 On the first day, four Committees illustrated their projects, examining NATO's achievements in the last 70 years, hybrid issues, relations with Russia and the South vs East debate.
The following day, there were presentations on NATO's partnerships (UN, EU, African Union, OSCE), a new Strategic Concept and NATO in the next twenty years.
The closing remarks by Vice Admiral Olsen drew attention to the importance of NATO's ability to adapt and update its Strategic Concepts so as to optimize defence and security, with dialogue and collaboration playing a vital role.