New RD Publication: The role of democracy and human rights adherence in NATO enlargement decisions
11 Oct. 2019
|
Last updated: 11 Oct. 2019 11:06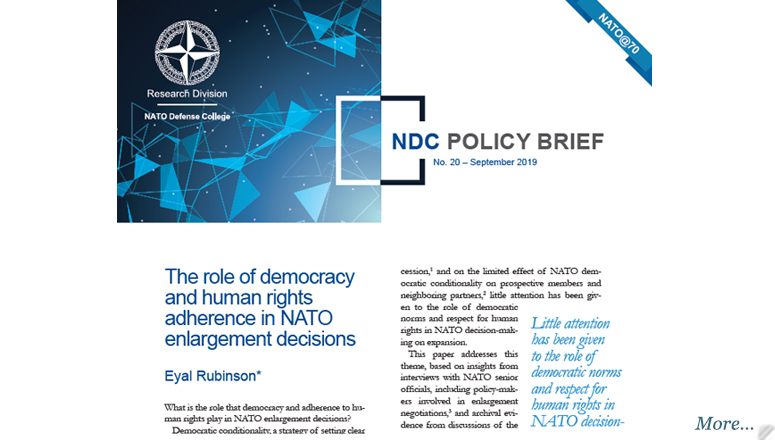 What is the role that democracy and adherence to human rights play in NATO enlargement decisions?
Democratic conditionality, a strategy of setting clear benchmarks of liberal-democratic reforms as a prerequisite for membership, has been a central theme in NATO history. Adherence to democracy and human rights was cited in the Washington Treaty of 1949, and more recently in the 1995 Study on NATO Enlargement, the 1994 Framework Document of the "Partnership for Peace" programme, the 1999 Membership Action Plan (MAP) and other fundamental texts.
*(back) Eyal Rubinson was a Mediterranean Dialogue Fellow at the NATO Defense College from April to July 2019.
The views expressed in this NDC Policy Brief are the responsibility of the author and do not necessarily reflect the opinions of the NATO Defense College or NATO.

Download the publication to keep reading.