A delegation from the Albanian Armed Forces Academy visits the NATO Defense College
07 Nov. 2019
|
Last updated: 07 Nov. 2019 18:17
On Thursday 7 November 2019, the NATO Defense College hosted a delegation from the Albanian Armed Forces Academy composed of 16 participants (14 military and 2 civilians). The delegation was led by BGEN Bajram Begaj, Commander of the Albanian Training and Doctrine Command, and COL Ylli Pulaj, Albanian Defence Attaché to Italy.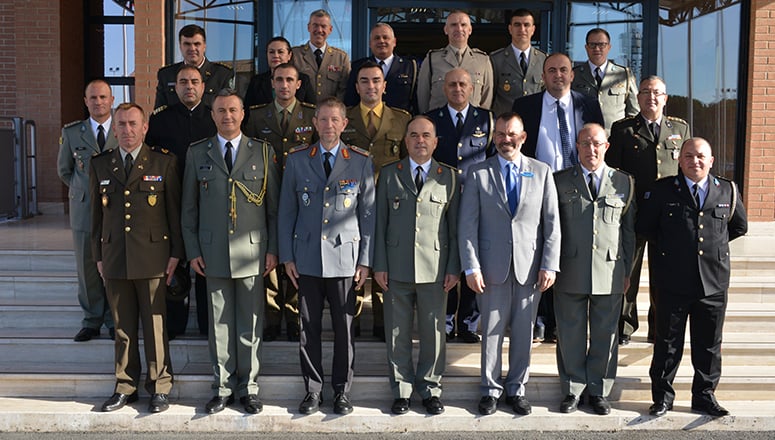 The aim of this working visit was to provide a general overview of the NDC's structure, mission and activities.
The group was welcomed by NDC Dean Dr Stephen J. Mariano, who spent time in conversation with BGEN Begaj and COL Pulaj. Dr Mariano, assisted by COL Søren Knudsen, NDC Faculty Adviser and Danish Senior National Representative, then delivered a presentation on the NDC's activities and how these are related to other NATO or national institutions.