Senior Course 135 - Russia Seminar
21 Nov. 2019
|
Last updated: 21 Nov. 2019 10:06
On Monday and Tuesday 18-19 November, Senior Course 135 and Modular Short Course 135-4 attended a 2-day Russia Seminar at the NATO Defense College.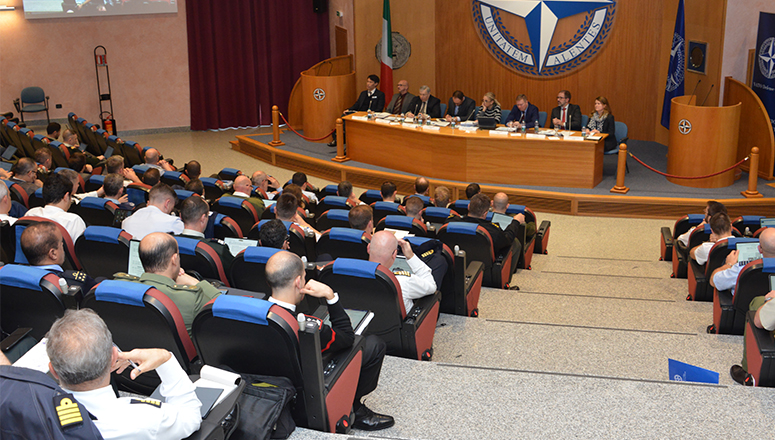 Prof. Braun (CAN), Mr Giles (GBR), Dr Ozawa (USA), Dr Ratsiborynska (UKR), BGen (ret.) Schwalb (DEU), Dr Suchkov (RUS) and Dr Suslov (RUS) addressed Course Members on many crucial Russia-related topics, such as domestic and foreign policy, threat perceptions, military outlook, and relations with NATO and the West. Course Members thus benefited from both Russian and Western perspectives, enabling a long and dynamic plenary discussion.
On the second day eight working groups broached selected topics in greater detail, with the lecturers acting as mentors. The Seminar concluded with a most successful Q&A, which was very positively rated by all participants.
The Russia Seminar was prepared and moderated by the NDC's Italian Faculty Adviser, Nancy Vellone.