Senior Course 116 Spring Field Study; Allied Command Transformation.
21 Apr. 2010
|
Last updated: 10 Oct. 2017 13:26
Senior Course 116 kicked off its Spring Field Study addressing the Transatlantic Link by a visit on 20 April 2010 to Allied Command Transformation (ACT) in Norfolk, Virginia.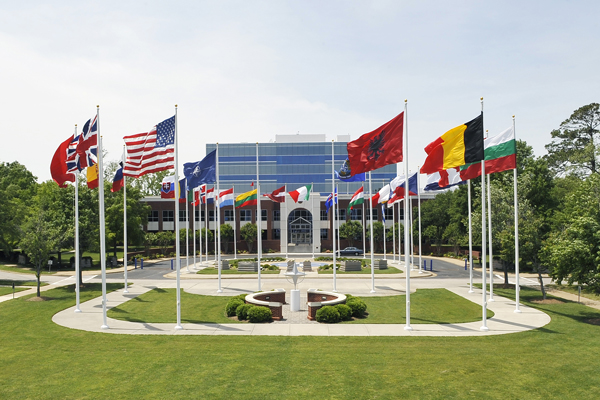 The positive tone was set from the outset through the stress placed on the "action orientation" of ACT in supporting the education and training of officers to equip them with the knowledge and skills required to succeed in modern day and future operations. This message was reinforced through the additional description of ACT as a "leading agent for change" to enhance the effectiveness and relevance of NATO in addressing threats to Allied security.
The Senior Course also received a comprehensive briefing on the Multiple Futures Project including its influence on the ongoing new Strategic Concept deliberations.
The visit concluded with an unprecedented frank and open question and answer session with most members of the Command Group, including for the first time General Stéphane Abrial, Supreme Allied Commander Transformation.
Next stop for the Senior Course is Washington DC for a series of defense and international security briefings at the Capitol and Pentagon.