Senior Course 116 Spring Field Study; Washington DC
24 Apr. 2010
|
Last updated: 10 Oct. 2017 13:26
After a tour of the National Museum of the Marine Corps, from 21 to 23 April Washington DC was the next stop for Senior Course 116 during its visit to the United States.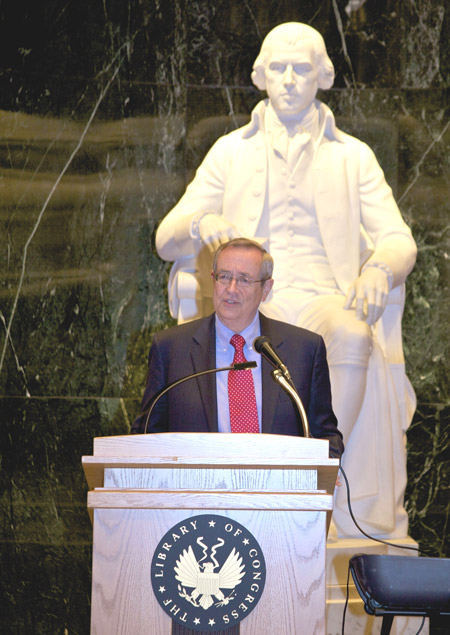 Briefings on Capitol Hill focused on the impact of the legislative process on US defense policy including the pivotal role played by the House and Senate Armed Services Committees and their military liaison advisory teams. Course Members also benefited from the opportunity to question representatives from both Democratic and Republican parties on American views towards NATO and its ongoing missions such as the one in Afghanistan.
After a moving visit to the memorial commemorating the tragic events of 11 September 2001, at the Pentagon the Senior Course received briefings on European Missile Defense, US perspectives on NATO's new Strategic Concept and an interagency comprehensive approach to security. A highlight was the first-hand discussion on US defense policy with General James Cartwright, Vice Chairman of the Joint Chiefs of Staff and second highest ranking military officer in the United States. Throughout, an enduring theme was the importance of the Atlantic Alliance to maintaining international peace and security and the solidarity of the North American and European democracies.
Next agenda item for the Senior Course Field Study is the United Nations Headquarters in New York City.

More about SC116 Spring Field Study:

First Stop - Allied Command Transformation, Norfolk, VA