The Third Senior Executive Regional Conference (SERC 3): Days 3 and 4
12 Jun. 2014
|
Last updated: 07 Nov. 2017 11:01
On Wednesday 11 June 2014, the Third Senior Executive Regional Conference (SERC 3) hosted two distinguished guest speakers.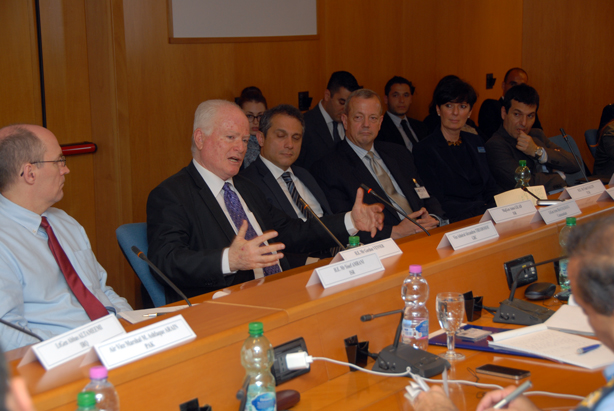 H.E. Ambassador Ümit Yalçın (TUR C), Director General for Bilateral Political Affairs at the Turkish Ministry of Foreign Affairs, opened the panel on "Regional Dimensions of the Syrian Crisis", speaking about the complex nature of the problems involved.
He was followed by another speaker of great experience and authority, MGen (Res.) Amos Gilad (ISR A).
On 12 June, participants had the privilege to visit the Quirinale during the morning. The Quirinale, the official home of the President of the Italian Republic, overlooks the city from atop one of Rome's historic seven hills. The building hosts numerous collections of works of art and also has a garden of great beauty, which SERC participants were able to visit.
During the afternoon, the Course continued with a panel on the threat posed by the proliferation of weapons of mass destruction. This was introduced by Dr Gary Samore (USA C), Executive Director for Research at the Belfer Center for Science and International Affairs at the Kennedy School of Government, Harvard University.
Dr. Ayman Khalil (JOR C), Director of the Arab Institute for Security Studies (ACSIS), completed the day's programme with a very informative talk on this vexed subject.
The discussions prompted by the panels on both Wednesday and Thursday were particularly rewarding for all involved.