Visit of the Turkish Joint Command and Staff College to the NATO Defense College
04 Feb. 2015
|
Last updated: 10 Oct. 2017 13:26
On 3rd February 2015, 34 members of the Turkish Joint Command and Staff College visited the NATO Defense College (NDC) in Rome. The delegation was led by MajGen Göktürk GÖKBAYRAK.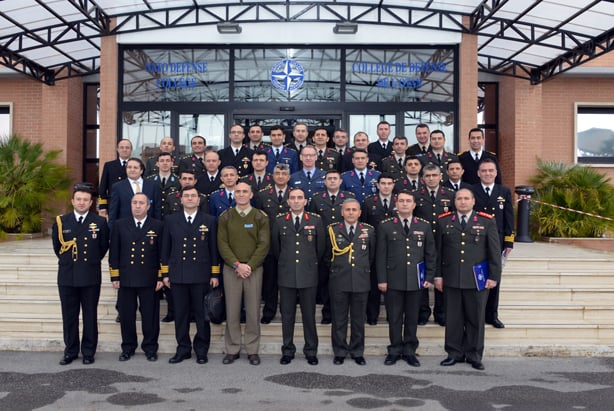 This visit was intended to give the delegation an overview of the mission and activities of the NDC.
The delegation was warmly welcomed by NDC Commandant MajGen Janusz BOJARSKI (POL F), who then spent time in discussion with MajGen GÖKBAYRAK.
Afterwards, the delegation was briefed by LtCol Alberto ALLETTO (ITA A), who provided a detailed explanation of the College's structure and the courses it offers.
Turkish Joint Command and Staff College education is provided for those graduates of the Turkish Army, Naval and Air Force Colleges who, after operational and/or staff experience, are scheduled for this strategic-level training at the appropriate rank. The TJCSC organizes its courses in two five-month periods each year.