"Post-ISAF Afghanistan: The Early Months", International Research Seminar, 22-23 February 2015
26 Feb. 2015
|
Last updated: 12 Oct. 2015 16:23
Approximately 100 days into the new unity government of Afghanistan, the NATO Defense College (NDC) in cooperation with the internationally-renowned think-tank, Brookings, convened a two day policy research seminar among Afghan and NATO senior officials and leading experts to assess progress towards self-sustaining Afghan and regional security and development in a post-ISAF context.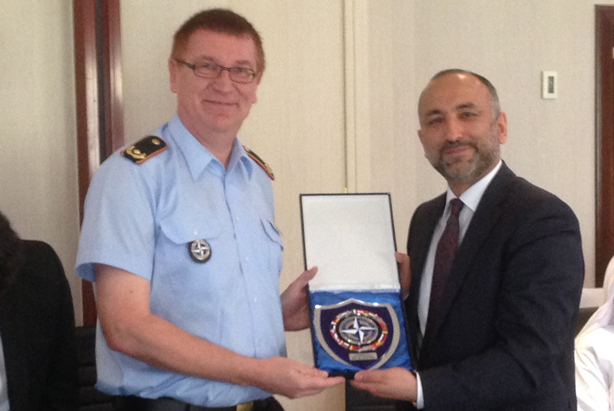 The working sessions were inaugurated with keynote addresses by His Excellency Haneef Atmar, National Security Advisor to the President of Afghanistan and His Excellency Ismail Aramaz, NATO Senior Civilian Representative. They were followed by a panel discussion dedicated to consideration of "Afghan Security post-ISAF", chaired by Dr. Brooke Smith-Windsor - Deputy Head NDC Research Division, and comprised of senior general officers from NATO, Italy and the United States, each with considerable operational experience in Afghanistan. The second and third sessions addressed "Afghan Stability and Development". Lively and comprehensive discussions ensued among Afghan Ministers and senior officials, representatives of civil society and Non-governmental organizations (NGOs), and leading scholars from the region and NATO member states. The fourth and final session addressed the "Geopolitics of Afghanistan's Neighborhood" and was chaired by Dr. Jean-Loup Samaan of the NDC Middle East Faculty. The seminar concluded with a joint summation by Colonel Giuseppe Morabito, Head NDC Middle East Faculty and the seminar co-organizer from Brookings, Dr. Sultan Barakat.
Overall, participants remarked on the optimistic tone of the deliberations despite the challenges that lie ahead, and commended the organizers for convening the event at such a critical juncture in Afghanistan's history. A publication of the key findings, as well as follow-on seminars to continue to monitor and support Afghanistan's stability and prosperity, are planned.