Visit by the Hungarian General Staff Course
22 Apr. 2015
|
Last updated: 31 Aug. 2015 16:19
On Wednesday 22nd April 2015, the NATO Defense College (NDC) had the privilege of welcoming a delegation from the Hungarian General Staff Course, headed by General (ret) Dr Szenes Zoltán.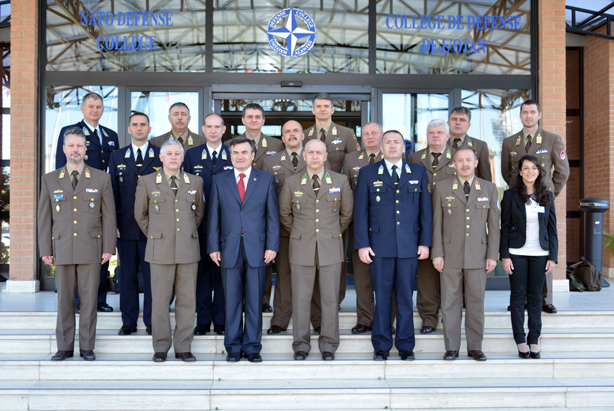 Upon arrival, the group was warmly welcomed by the Faculty Advisor Col Szabolcs Peter Till and the Head of Academic Operations Major General Pascal Valentin, who updated the visitors on NDC activities and, in particular, the Senior Course (SC).
Afterwards the delegation joined the SC in the Maynard-Thorn Auditorium, where a lecture on "How NATO Works" by LtGen (ret) P.J.M. Godderij, former Director of the NATO International Military Staff, was followed by an in-depth Q&A session.