The Chief of the Defence Staff of the Islamic Republic of Afghanistan visits the NATO Defense College
24 Feb. 2016
|
Last updated: 24 Feb. 2016 10:11
On 23rd February 2016, the Chief of the Defence Staff of the Islamic Republic of Afghanistan, General Qadam Shah Shahim, visited the NATO Defense College.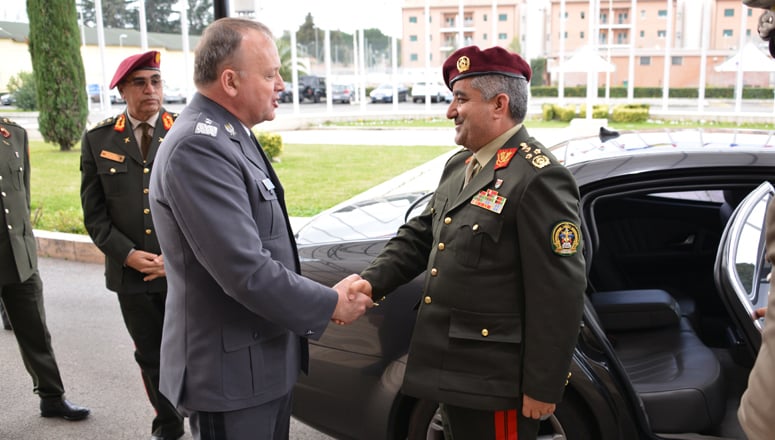 The aim of this visit was to further strengthen the College's relationship with the Islamic Republic of Afghanistan, which is sending an increasing number of participants to the NATO Regional Cooperation Course and Senior Course.
Upon arrival, General Shaim and his delegation were greeted by the NDC Commandant MGen Janusz Bojarski (POL F), Dean Dr Daria Daniels Skodnik (SVN C) and Col Giuseppe Morabito (ITA A), Director of the Middle East Faculty.
During the morning, General Shahim spent time in discussion with the Commandant and the Dean. Following this, he moved to the Eisenhower Auditorium in order to be briefed by Col Morabito on the NDC's mission, courses and related activities.
In the afternoon, General Shahim also had the opportunity to meet NRCC Course Members. This meeting gave him the opportunity to learn more about the Course and its aims.
Thanks to this visit, the Afghan Chief of Defence gained first-hand insight into the unique contribution to strategic-level education and research made by the College, and was able to learn more about the mission and fundamental values of the College.