16th International Kyiv Week (conclusion)
26 Apr. 2016
|
Last updated: 10 Dec. 2018 14:23
The 16th International Kyiv Week, jointly organized by the NATO Defense College (NDC) and the Ukrainian National Defence University (UNDU), with the support of NATO School Oberammergau (NSO), continued on 21st April 2016 with talks by LtCol Christopher B. Bennett (USA F, NATO School Oberammergau) and LtCol René A. Orellana (USA M). Their topics were "Legal Aspects of Asymmetry and Hybrid Warfare" and the NATO operations planning process, respectively.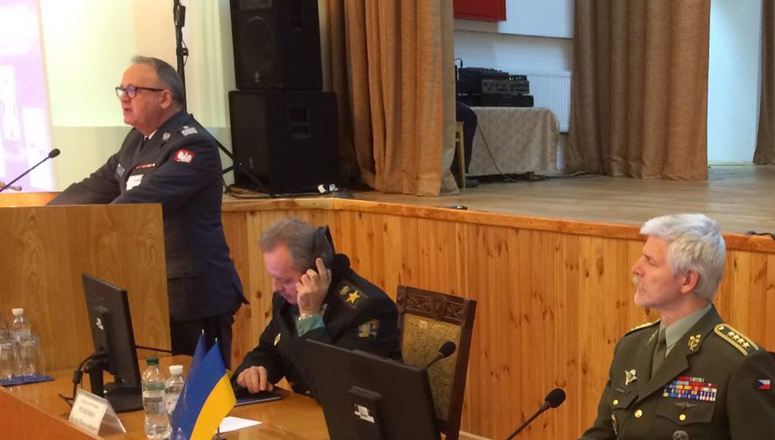 In the final lecture on 22nd April, Major Dré Kerstjens (NDL A) discussed NATO operational logistics and the related challenges.
The Chairman of the NATO Military Committee, General Petr Pavel (CZE A), then gave his keynote address.
NDC Commandant MGen Janusz Bojarski (POL F) offered the closing remarks, expressing full confidence in the continuing cooperation between the Alliance and Ukraine as a firm basis for a joint role in safeguarding international security.
The 16th edition of the International Kyiv Week helped all concerned to place their respective views of contemporary challenges and threats in an appropriate conceptual framework. The event further strengthened the ties between the NDC and the UNDU, both strongly committed to close cooperation in the field of strategic-level education.