Visit from SESKO
24 May. 2016
|
Last updated: 10 Dec. 2018 14:23
On 24th May, a delegation from the Indonesian Joint School of Command and Staff College (SESKO) visited the NATO Defense College. The aim of the visit was to provide a general overview of the NDC's mission and activities.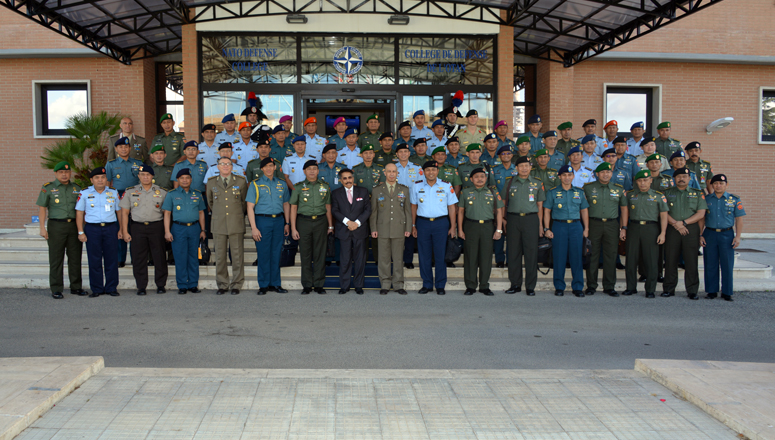 The group, including H.E. August Parengkuan, Ambassador of the Republic of Indonesia to Italy, was greeted by the Director of Management BrigGen Salvatore Carta (ITA A) and the Head of the Middle East Faculty, Col Giuseppe Morabito (ITA A). Following the office call between Ambassador Parengkuan, MGen Asnam Muhidir, Bgen Nunu Nugraha and BGen Darlan Harahap with the Director of Management , the group moved to the main Auditorium where they were briefed by Col Morabito.
The delegation then had the opportunity to attend Senior Course 128's scheduled lectures of the day given by Prof Aleh Cherp (BLR SWE) and Mr Michael Rühle (DEU), who both addressed the topic of "Energy Security". After the lecture, the delegation was guided by LtCol Alletto during a tour of the College premises.
During the visit, the delegation gained insights into the College's contribution to strategic-level education and research for NATO and its Partners.