NATO libraries transform the use of digital library resources for NATO
21 Jun. 2016
|
Last updated: 10 Dec. 2018 14:23
From 16 to 17 June 2016, the NATO Defense College hosted the NATO e-Library Meeting. The aim of the meeting was to discuss projects and strategies common to all NATO libraries.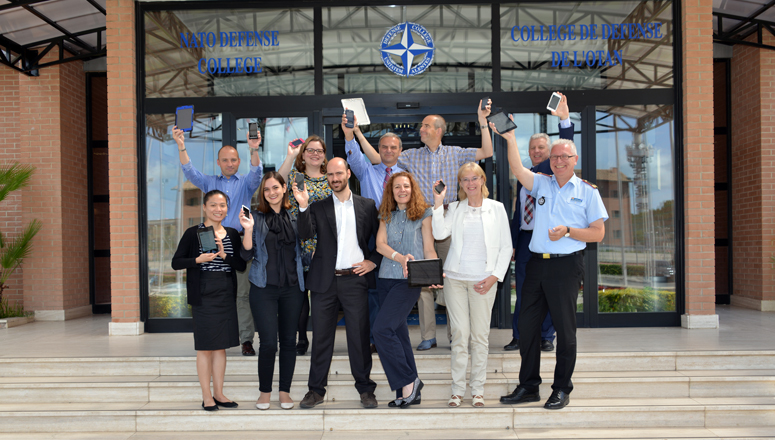 On this occasion, a group of library representatives from NATO HQ, SHAPE, ACT and the NCI Agency gathered, together with the NATO Defense College Library and Knowledge Centre staff, to launch the NATO e-Library.
The NATO e-Library, an initiative of the NCI Agency Library supported by all the NATO libraries, aims to provide shared access to thousands of e-books to all NATO entities.
On Thursday morning, the Head of the NDC Academic Planning and Policy Division, BrigGen Heinz-Josef Feldmann (DEU A), gave the welcoming remarks. In the course of the day the representatives from NATO HQ, SHAPE, ACT, the NDC and the NCI Agency gave presentations on their respective libraries and provided insights into current projects and developments.
On the following day, the NATO librarians agreed to:

further explore economies of scale through joint acquisition programmes for e-journals and databases;
promote, within the NDC's NATSHEL (NATO Sources for Higher Education and Learning) project, the development of open access resources relevant to NATO studies.
In his concluding remarks, BrigGen Feldmann summarized key messages from the discussions, thanking participants for their contributions to the successful meeting.