SC 129 - First Field Study: Italian Day
27 Sep. 2016
|
Last updated: 27 Sep. 2016 16:15
On Monday 26 September 2016, Senior Course 129 began its two-week European Perspectives and International Organizations Field Study, starting with the customary "Italian Day". This comprised a series of presentations at the NDC, on Italian foreign, defence and security policy, followed by a cultural visit to the Banca d'Italia (Palazzo Koch).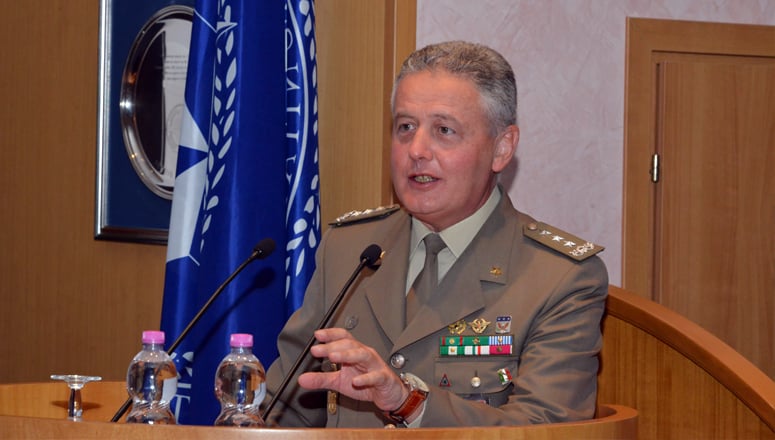 The invited speakers addressing SC 129 at the NDC were welcomed by the NDC Commandant MGen Janusz Bojarski and the Director of Management, BGen Salvatore Carta.
After introductory remarks by the representative of the Italian Defence Staff, LtGen Pietro Serino, there were briefings by BrigGen Lorenzo D'Addario of the Ministry of Defence and Col Lanzillotti of the Ministry of the Interior.
A Q&A session gave Course Members an opportunity to address a variety of topics with the speakers.
During the afternoon, the programme continued with the visit to the Banca d'Italia. Mr Umberto Viviani, a senior manager at the Banca d'Italia with recent experience as Financial Attaché to the United States, gave a historical overview of the bank and discussed the current "balance of power" in the European banking system.
During the next two weeks, SC 129 will visit several European capitals to enhance their knowledge of European defence and security matters.