48th Conference of Commandants
21 Mar. 2019
|
Last updated: 13 March 2019
The 48th NATO Defense College (NDC) Conference of Commandants (CoC) will be held at the Centro Alti Studi per la Difesa (CASD) in Rome end of May 2019.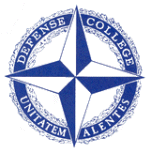 Titled: "Leadership in NATO - Challenges for the Future", the conference will explore the education requirements of our future military leaders. The programme for will focus upon the development and Professional Military Education (PME) of tomorrow's leaders and to address the issue of "How do we link the future security environment with the next generation of leaders in order to enable them to think strategically, innovatively and effectively, so as to operate within the future security environment?
Details are now available in the restricted access area.
To obtain restricted access authorization, please contact the following address: