49th Conference of Commandants
19 Sep. 2020
|
Last updated: 13 March 2019
The 49th NATO Conference of Commandants (CoC) will be hosted by the Baltic Defence College and National Defence Academy of Latvia in Riga, at the end of May 2020.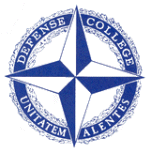 The Conference focuses on priorities integral to its historical mission, which is to further the development of Professional Military Education. It also serves as a forum to foster the exchange of information and ideas, striving to improve curricula and educational methods while fostering mutual understanding.
Details are now available in the restricted access area.
To obtain restricted access authorization, please contact the following address: