International Research Seminars
Since 1992, the NATO Defense College has conducted annual Partnership for Peace International Research Seminars in cooperation with security-oriented partner organisations in NATO PfP states. These events have been held in a wide range of PfP states, bringing together academic and research expertise of civilian and military officials from NATO and Partner states, to exchange ideas and proposals on international and regional security issues of importance to the Alliance and its Partners.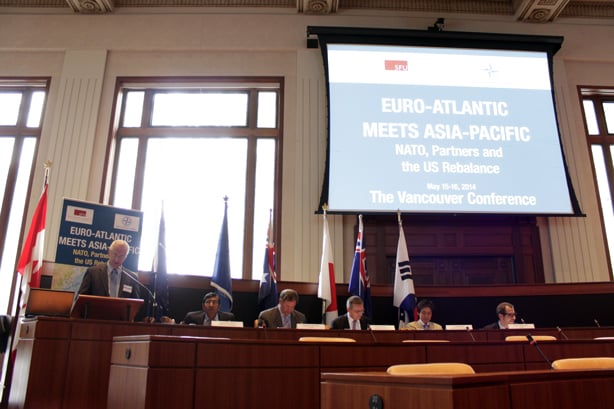 Beginning in 1998, the NDC began to conduct International Research Seminars as part of NATO's Mediterranean Dialogue Programme. To date, the NDC has co-sponsored 12 MD International Research Seminars, in Rome.
Since 2012, with the benefit of academic freedom, the Research Division has regularly engaged in objective assessments of prospects for cooperative security, through the convention of research symposia and joint publications with other academic institutions.
The 2012 Symposium brought together leading experts and scholars from Africa and the Euro-Atlantic area to analyse and discuss the future of the AU-NATO strategic relationship in the field of peace and security since the inauguration of NATO support to the AU in 2005. The RD event, held in collaboration with the Institute for Security Studies (ISS) and the support of the Norwegian Embassy in Ethiopia, led to the publication of a very successful Forum Paper entitled "AU-NATO Relations: Implications and Prospects".
The 2013 Symposium was dedicated to Brazil and the Euro-Atlantic area. The aim of the event was to generate greater understanding among Brazilian and Euro-Atlantic scholars and officials about Brazil and NATO as global security providers, as well as to identify opportunities for potential collaboration. The event took place in Rio de Janeiro and was organized jointly with local partners, the Fundação Getulio Vargas - Center of International Relations (FGV CPDOC) and the Konrad Adenauer Stiftung (KAS).
The NDC Research Division's high-profile outreach activities continued in May 2014 with a conference in Vancouver, Canada, jointly organized with Simon Fraser University (SFU). Symbolically convened in a NATO member state's gateway to the Pacific on the Alliance's western flank, the Vancouver conference gathered leading scholars from the Asia-Pacific and Euro-Atlantic regions, together with officers, officials, students of international affairs and academic staff. The overarching aim was to address the implications for the Alliance of the US rebalance to the Asia-Pacific region, particularly as regards the post-2014 shape and scope of NATO's partnerships with Australia, Japan, New Zealand and South Korea.