Organisation
As the Alliance's premier academic institution, the NDC aspires to be regarded as the first choice for nations in the educational development of their senior officers and officials as a respected source of relevant policy-making advice.
More
An overview of NDC's organisation and structure with links to more specific pages if available.
More
A brief introduction to the history of the NATO Defense College, since its foundation in Paris by General Dwight D. Eisenhower to its initial and posterior relocation in Rome.
More
The NDC facilities provide the perfect venue for the College's life. They include Common Areas, an Auditorium and Conference Rooms, a Gymnasium and Sport Areas, a Mess & Cafeteria etc.
More
The Library and Knowledge Centre
The Library and Knowledge Centre (LKC) provides support to the academic and research branches of the College. The library is named in honour of Manlio Brosio, NATO Secretary General from 1964 to 1971.
More

Job Opportunities, Fellowships & Internships
Civilian candidates can apply ONLY if they meet the required qualifications. Applications from candidates who do not meet the required qualifications will not be taken into consideration. Only nationals from the 31 member states can apply for vacancies at NATO.

Fellowships and Internships are regulated separately; please refer to respective terms and conditions for elegibility.



More
The NDC Purchasing & Contracting Office is responsible for procurement of goods and services under the applicable NATO Financial Regulations and Procedures.
More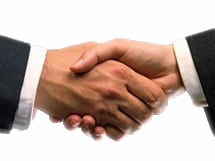 Links to NATO and Partner Institutions
The links provided are external and are not located on the NATO Defense College website. The appearance of external hyperlinks does not constitute endorsement by the NATO Defense College, or the North Atlantic Treaty Organization of the linked web sites, or the information, products or services contained therein.
More