Former Senior Eisenhower Defense Fellow
Dr Tracey German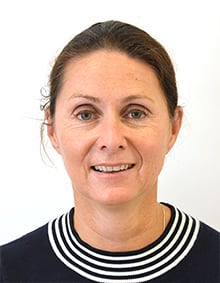 Dr Tracey German is a Professor in the Defence Studies Department of King's College London, based at the UK's Joint Services Command and Staff College.
Her research focuses on Russian foreign and security policies, particularly Russia's use of force in the post-Soviet space, conflict and security in the Caucasus and Caspian regions, and the impact of NATO/EU enlargement on Russia's relations with its neighbours.
She is currently researching Russian views of the changing character of conflict and what lessons Russia has drawn from both its own and Western military activity over the past two decades. She speaks Russian and has travelled extensively across the post-Soviet area.