Former Eisenhower PhD Fellow
Dr Juan Andres Gannon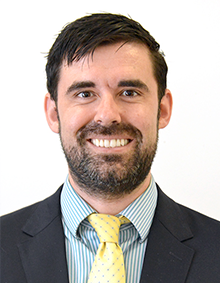 J Andres Gannon is a former Eisenhower Defence Fellow at the NATO Defence College (NDC).
Prior to that, he was a Postdoctoral Research Fellow in the International Security Program at the Harvard Kennedy School's Belfer Center for Science and Technology.
In 2019, he received his PhD in Political Science from the University of California, San Diego. In Fall 2022, he will be a Stanton Nuclear Fellow at the Council on Foreign Relations. In Fall 2023, he will be an Assistant Professor of Political Science at Vanderbilt University where he will also be a Faculty Affiliate at the Data Science Institute. His research focuses on international conflict, the technology of war, and the political economy of national security.
Prior to his current roles, he was adjunct lecturer at the University of Salford, visiting researcher at Saint Petersburg State University and Friedrich-Schiller University Jena, as well as researcher with UniAdrion.
His previous work has been published in the Journal of Conflict Resolution, International Studies Quarterly, and the Oxford Encyclopedia of Politics.