Brigadier General Riccardo Brizi
The Director of Enablement
Last updated: 05 Sep. 2022 13:38
The Director of Enablement (DoE) is the principal advisor to the Commandant on enablement issues.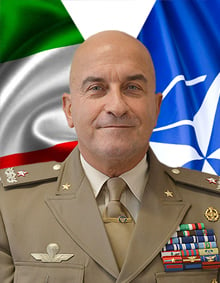 He is responsible for general operations, maintenance and coordination with the Host Nation regarding College facilities. The spectrum of activity of the DoE is comprised of general management, personnel, administration, information technology, security, logistics and support issues.
He may act on behalf of the Commandant within this sphere of activity upon the direction of the Commandant or during his absence.