The Academic Operations Division
Welcome to the NDC's Academic Operation Division!

As Head of the AOD, my main responsibility is to ensure the successful running of the Senior Course (SC), seen with good reason as the flagship activity among the many excellent courses available at the NATO Defense College.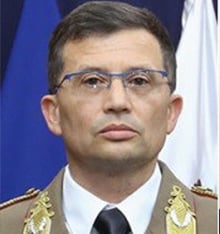 This demanding 6-month Course prepares participants for the dynamics of high-level appointments in multinational settings. National authorities recognize the importance of the SC and select Course Members accordingly.
Within the AOD team we strive to help SC participants, who usually hold the rank of Colonel or equivalent, to develop:
their knowledge, understanding and analysis of strategic issues facing the Atlantic Alliance;
their ability to work together with fellow participants from NATO and partner nations in achieving common goals, while enhancing their negotiating and mediation techniques;
skill in building consensus, based on the experience of preparing oral and written group assignments in multinational committees.
We also aim at improving participants' knowledge and understanding of the strategic security policies implemented by NATO and partner countries, while at the same time offering valuable insight into related cultural factors.
To meet these objectives, we offer an outstanding environment. A wide range of academic, social and cultural activities enable participants to play an active part in shaping their own education at the NDC, which is located close to the centre of Rome. We understand education as a dynamic process, with outstanding invited lecturers from all over the world and a state-of-the-art information system.
After 65 years of existence, what makes the NDC such a unique place?
I believe that, after experiencing the Senior Course at the NDC, each Course participant will find that they can always rely on:
a genuine ability to manage diversity;
a deeper understanding of the strategic issues facing the Alliance;
a lasting and robust network for professional exchanges and interaction.
We look forward to meeting you at the NDC!