Modular Short Course 131-1
15 Sep. 2017
|
Last updated: 15 Sep. 2017 13:47
In conjunction with Senior Course 131, the NATO Defense College this week hosted Modular Short Course (MSC) 131-1, entitled The Global Security Environment.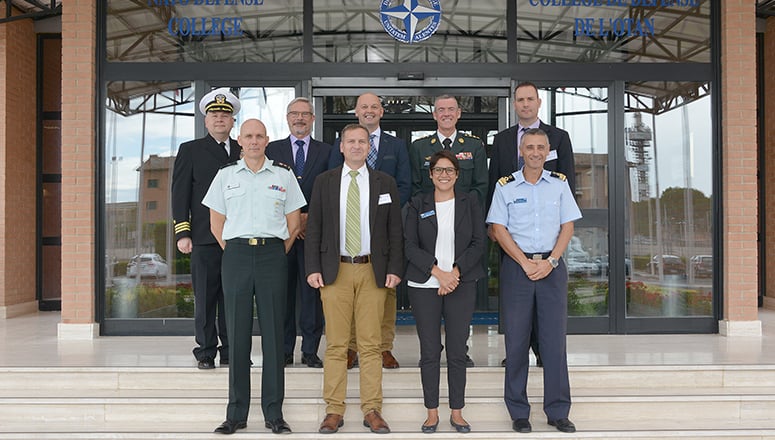 The aim of the Course was to review the fundamental processes and conceptual issues that underlie the security environment of the 21st century, analysing specific trends and their significance for NATO.
MSC 131-1 comprised nine participants from five different NATO countries.
They were able to deepen their knowledge of NATO's activities and its contribution to international security, attending lectures on "The Significance of Economics for Security and Stability", by Mr Patrick Cirillo (ITA/CAN); "Strategic Thinking", by Professor James Coker (GBR); "Global Systemic Risk", by Mr Thayer Patterson (USA) and Dr Benoît Pelopidas (FRA); and "Globalization, Regionalization and Fragmentation", by Cdr. Kleanthris Kyriakidis (GRC N) and Dr Paola Subacchi (ITA). The Course concluded with a lecture on "The International System and Schools of Thought", by Prof. Neil Macfarlane (GBR/CAN).